Margie Cooper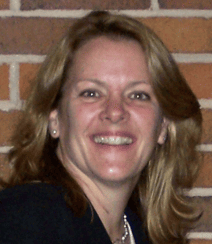 Margie Cooper is founding President and Chair of Inspired Practices in Early Education, Inc. With more than 30 years in the field of education, she has enjoyed many roles. She began as an elementary school teacher, working in both the Upper Arlington and Lebanon City school districts in Ohio. Following the completion of her first Master's degree in early childhood education, she became administrator and lead teacher at Wright State University's early childhood laboratory school, Warner House, where she earned a second Master's degree in educational administration. She went on to earn a Ph.D. in early childhood education from The Ohio State University in 1994. In addition to her current work with Inspired Practices, she is an author and presenter.
Margie is active in civic organizations and has served on a number of boards including The Dayton Association for the Education of Young Children, The Georgia Association on Young Children, High Meadows School and Camp, and The North American Reggio Emilia Alliance. She was appointed by the Governor of Georgia to the Georgia Child Care Council and by the Mayor of Roswell to the Roswell Recreation and Parks Commission.
Since her first visit to the infant-toddler centers and preschools of Reggio Emilia, Italy in 1991, she has returned more than 30 times to continue her research and education, and to support others in their research and education.